20 tags
Bonus Video !!! Il y a deux ans nous tournions le...
Pour célébrer ses deux ans voici quelques bonus du film / To celebrate his 2 years birthday some bonus video. Bonus Film "I'm In A Band" - Mugison - 1/5 par I'm In A Band Bonus Film "I'm In A Band" - Kiddi Guitar… par I'm In A Band Bonus Film "I'm In A Band" - Rockabilly- 4/5 par I'm In A Band
13 tags
▶Séquence inédite◀ du film Le Shop Rockab' /...
Bonus Film "I'm In A Band" - Rockabilly- 4/5 par partiantirap
18 tags
▶Projection◀
Dimanche 3 février à 15h, sur La Péniche Cinéma, dans le cadre du festival Air d'Islande projectera I'm In A Band - Film, une selection du RIFF | Reykjavík International Film Festival, et le documentaire Sweet Viking. À ne pas rater !  https://www.facebook.com/iminabandfilm
6 tags
Mr.Silla Live at Iceland Airwaves, music festival
1 tag
Projection, c'était le 1er décembre à Rome / It...
12 tags
Film-Documentaire.fr
Film déposé au Club du Doc', vidéothèque permanente, gérée par la Maison du documentaire, accessible sur place ou à distance et réservée exclusivement aux professionnels de l'audiovisuel. / Film deposited Club Doc 'permanent library, run by the House of documentary, available on-site or remotely and exclusively for audiovisual professionals. ...
Watch the film here, If you are film professional...
https://www.festivalscope.com/film/i-m-in-a-band
"[Review] I'M IN A BAND"
– http://idmxp.wordpress.com/2012/09/28/review-im-in-a-band-un-documentaire-de-thomas-griffin/
11 tags
13 tags
I'm In A Band @ Reykjavik International Film...
We are so Happy !! Nous sommes tellement heureux !! http://en.riff.is/content/im-band#
I'm In A Band en compétition au Festival...
Voici le programme du festival, l'équipe du film sera présente. http://www.filminsulaire.com/2012/films-en-competition/
11 tags
We are pleased to announce, The film is confirmed...
www.riff.is
I'm In A Band a été sélectionné au Festival du...
Plus d'informations
1 tag
I'm In A Band on Imdb
http://www.imdb.com/title/tt2261653/fullcredits
8 tags
To celebrate a year of the shooting of the film,...
10 tags
I'm In A Band is selected for The International...
It's the only international festival of its kind in Europe one of the most important European media events held in Slovakia http://www.festival.sk/2012/
15 tags
Concert de Kira Kira filmé en 2009 par Thomas...
Concert Kira Kira à l'International PARIS -
15 tags
Documentary about Hjálmar trip to Jamaica /...
Hærra ég og þú /Higher You and I Watch the documentary about Hjalmar in Jamaica / In English or In French Subtitle !!! Just for 2€ Hjalmar is Iceland's most popular Reggae band. Yes, you did read that right. An Icelandic Reggae Band. Maybe it was the long Icelandic summer days that in 2004 inspired a group of friends to combine their passion for the sounds of Jamaica with the sounds of...
19 tags
The Way Down live at "Monte Carlo" casino at...
8 tags
Day of Gray - by Ani Simon-Kenedy
A nice film to be shoot in Iceland with the music of Hjaltalín, if you want it / Joli long métrage qui sera tourné en Islande accompagné par la musique de Hjaltalín, si vous le voulez Infos : http://daysofgray.com/ undefined
19 tags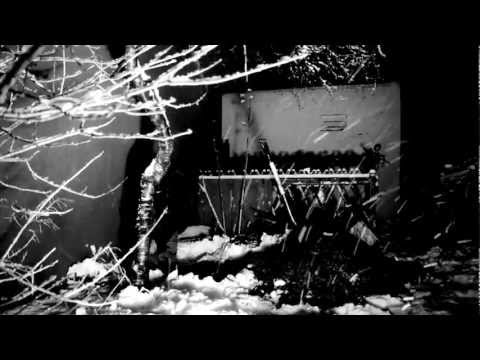 11 tags
Projection : Mardi 15 mai
Le Logoscope a le plaisir de vous convier à assister à l'avant première Monégasque, le 15 Mai 2012 à 19h00 Event facebook (entrée libre) Théâtre des Variétés 1 bd Albert 1er - Monaco Agrandir le plan
16 tags
Some paints from Gulla, follow the link / Quelques... →
7 tags
Projection :
Cela vient de tomber !! I'm In A Band vient d'être sélectionné par La Blogotèque pour leur soirée du Mercredi 4 avril à 20H30.  -Event Facebook- Entrée : 6€ Commune Image 8, rue Godillot 93400 Saint Ouen 01 78 35 06 10 Métro : Mairie de Saint Ouen (ligne 13) - Porte de Clignancourt (ligne 4)
21 tags
Watch
The New Teaser / La nouvelle Bande Annonce. 
Avant première
Attention !!! l'Avant Première de I'm In A Band aura lieu le 12 avril à Paris, envoyez votre adresse email via le bouton message de la fanpage Facebook. Il reste quelques places.
12 tags
9 tags
5 tags
Ecoutez Mikligarður →
Le band de Gulla,Mikligarður, est un groupe Garage Folk et ça elle nous le dit dans le film.
9 tags
Ecoutez Hjálmar, du Reggae Islandais présent dans... →
8 tags
The Way Down music page →
Ecoutez The Way Down présent sur le film. 
Watch
Revoyez le teaser avant de voir de nouvelles petites vidéos en exclusivité / Re-watch the teaser before you see new exclusive shorts videos    
8 tags
The Film : I'm In A Band
52 minutes documentary directed by Thomas Griffin in collaboration with Cyrille Renaux With: Ari Eldon, Guðlaug Dröfn Gunnarsdóttir (Gulla) and Guðmundur Kristinn Jónsson (Kiddi) Iceland has a very severe history. His people knew how to build in spite of the oppression and attacks. Her 320,000 people come through a financial crisis that has greatly upset the economic landscape, politics and...
12 tags
Le Film : I'm In A Band
Documentaire de 52" réalisé par Thomas GRIFFIN en collaboration avec Cyrille RENAUX Avec : Ari Eldon, Guðlaug Dröfn Gunnarsdóttir (Gulla) Guðmundur Kristinn Jónsson (Kiddi) L'Islande a une histoire très rude. Son peuple a su se construire malgré les oppressions et les crises. Ses 320 000 habitants viennent de traverser une crise financière qui a fortement chamboulé le...
Watch